BEACHSIDE TREATMENT CENTERPrograms
Beachside Treatment Center provides world class teen treatment programs for teens struggling with addiction, substance abuse and co-occurring mental health disorders.
Teens are treated at our gorgeous facility, located in Malibu, California, providing the perfect environment for them to focus on their recovery. The pure beauty, overlooking the Pacific Ocean, allows for the calming mental state that is necessary to move forward with the recovery process.
Our experienced, professional healthcare and facility staff are positioned to best treat your struggling teenager. Our unique approach to treatment and our specialized treatment programs for teens, enable us to focus on the specific and individual needs of your loved one. We ensure that each of our clients receives the optimum treatment with the utmost compassion and respect to secure a positive future of hope and opportunity.
Beachside Treatment Center provides the ultimate balance of a state of the art facility, with professional staff, and health programs.  Healing is accelerated when all states of being are nurtured. At Beachside Treatment Center, we make it a priority to ensure that your loved one receives the highest standard of professional care, in a safe home-like environment, with all of the indoor comforts and amenities, as well as an outdoor expansive natural settling.  Your loved one is our priority and we aim to provide a healing environment that is multi-layered and multi-faceted, in order to ensure that recovery is complete, deep-rooted, wholesome, and long-lasting.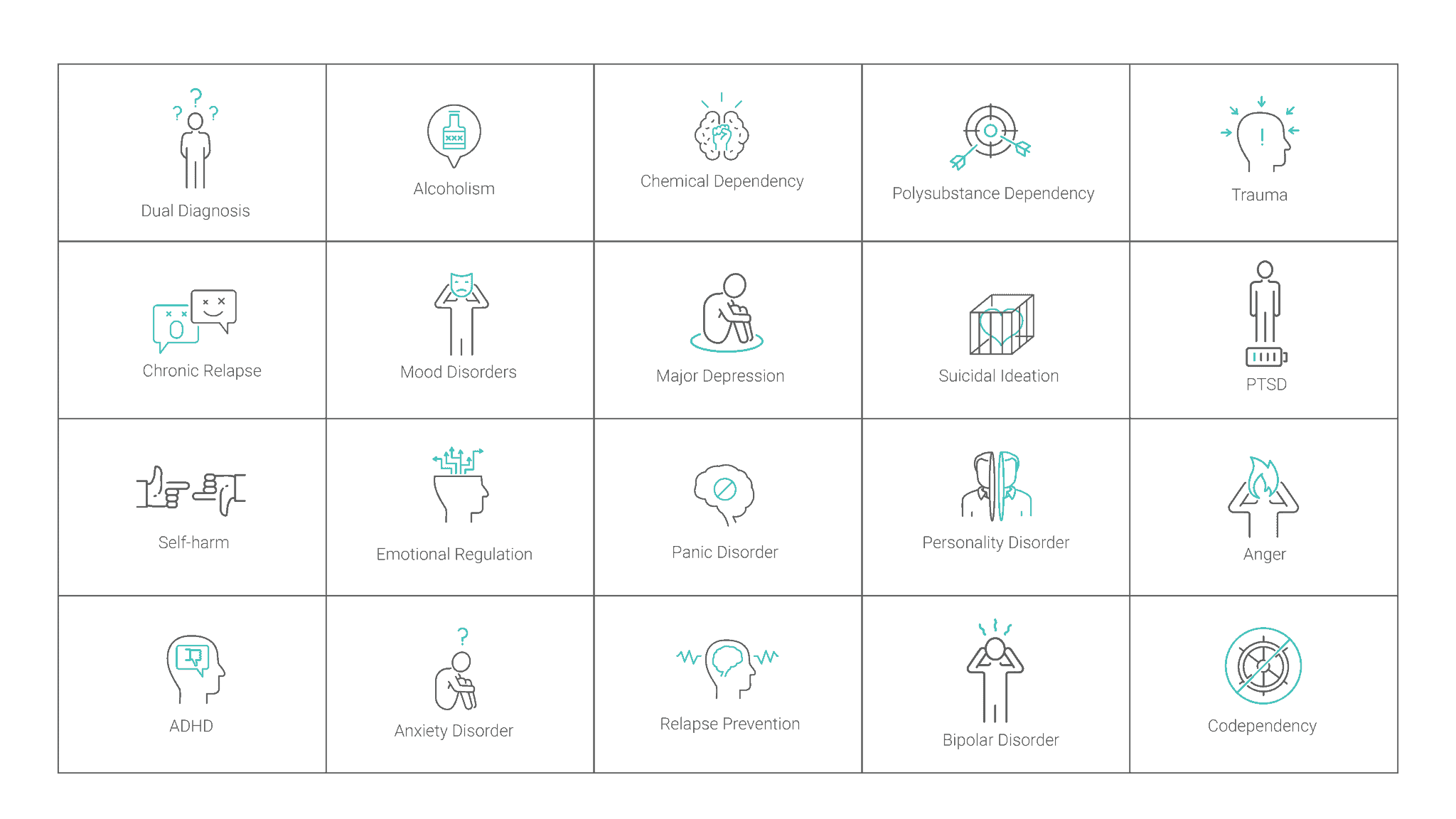 Our TreatmentFOCUS
Dual Diagnosis
Alcoholism
Chemical Dependency
Polysubstance Dependency
Trauma
Chronic Relapse
Mood Disorders
Major Depression
Suicidal Ideation
PTSD
Self-harm
Emotional Regulation
Panic Disorder
Personality Disorder
Anger
ADHD
Anxiety Disorder
Relapse Prevention
Bipolar Disorder
Codependency
Contact Us
Our dedicated team is ready to answer your questions.
Give us a call, or request a call back: